OPEC and non-OPEC producers reached first deal in 15 years to jointly cut the oil production with 1.2million barrels daily production reduction by OPEC countries and 600 thousand barrels by non-OPEC countries. The combined prouduction cut is expected to greatly relieve the oil production deficit and subsequently boost the oil price which has been hovering at its historcial lows of 10 years.
This Wednesday, FOMC annouced its decision on rate hike, which we think may benefit to oil price as historical data shows oil price went up a lot in the past rate hike seasons.
WTI Crude Oil Historical Price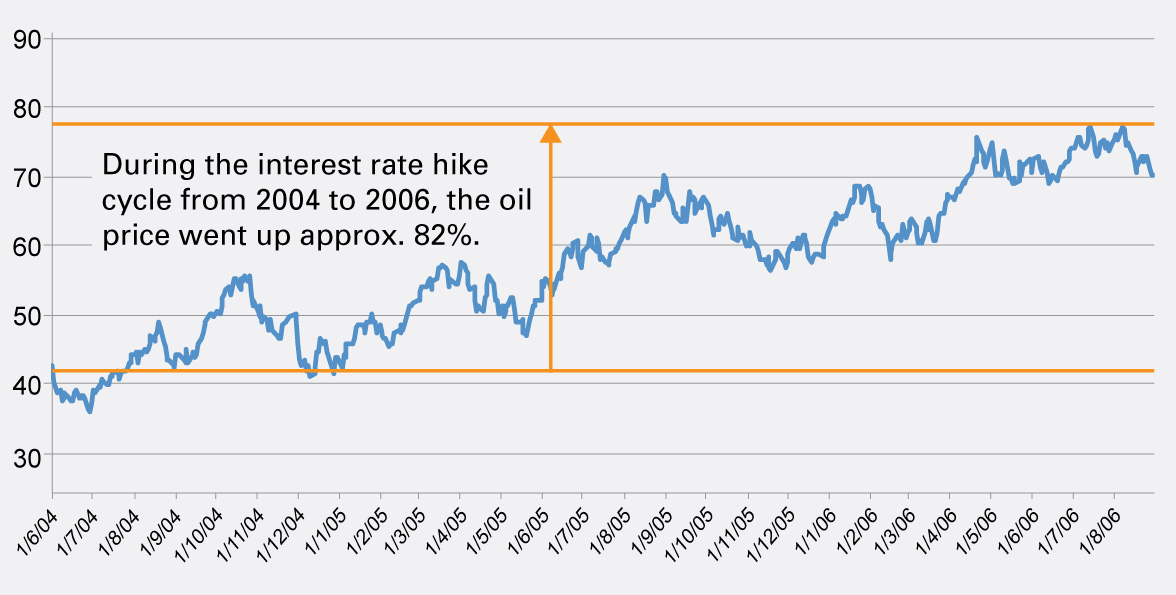 Source: Bloomberg, data from 2004 to 2006.